We have a huge inventory of KZ AIR CONDITIONER CAR BEARINGS. They are usually double-row ball bearings, the rubber is sealed on both sides, and pre-lubricated with high-speed grease. The AC CAR bearings run in a humid air which causes corrosion and carries dust and other impurities that clog the bearing. In addition, They are easy to install and match a wide range of AC systems.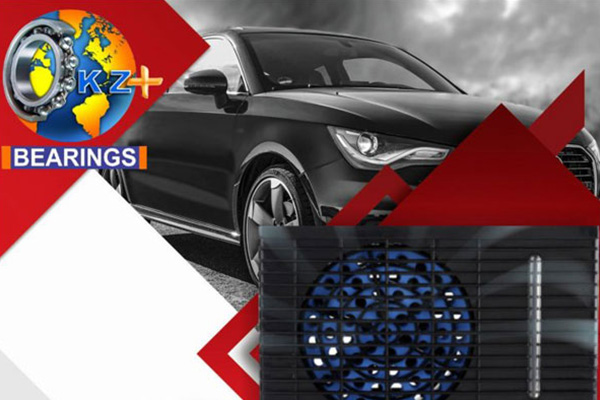 We are specialized in production of various kinds of bearings and Air conditioner bearings are one of them you can check our complete ranges by clicking on this link PRODUCT RAGE
KZ brand bearings are one of the most reliable brand with competitive price. The KZ range includes special air-conditioning car bearings, which are a part of the compressor responsible for the correct and effective operation of the AC system in a vehicle, they are design in a way that it can work effectively with lower noise and perform well. KG BEARING INDIA direct supplies a range of Automotive Air Conditioner car bearings. KZ bearings are suitable for the high-speed applications Automotive A/C compressors require. These are originally fitted in the car and most vehicles today are equipped with air conditioning systems.
KZ bearings are produced according to the International standards and are very competitive in terms of pricing.
SERIES : 30BD4712, 32BD4718, 35BD4820, 38BD5417, 40BD5417, etc.
Material : Chrome Steel SAE 52100/100Cr6/GCr15
Quality: ABEC1, ABEC3
E-mail : sales@kgbearing.com
KZ Bearings Range https://kgbearing.com/product/air-conditioner-bearings/
Follow us for wide range of bearings at https://www.instagram.com/kgbearingindia/
APPLICATION AND INDUSTRY: AUTOMOTIVE INDUSTRY