The KZ liner speed bearing is a bearing designed to provide free motion in one direction.
These Bushing consists of a polymeric cage with raceway segments made of hardened steel to guide the ball sets within the complete system. Reticulating balls provide unlimited stroke at low friction movement.
The Linear Bush is a linear guide used in combination with a LM shaft that has a cylindrical shaft. This product makes linear movements with a minimum of frictional resistance to provide highly accurate and supple movement.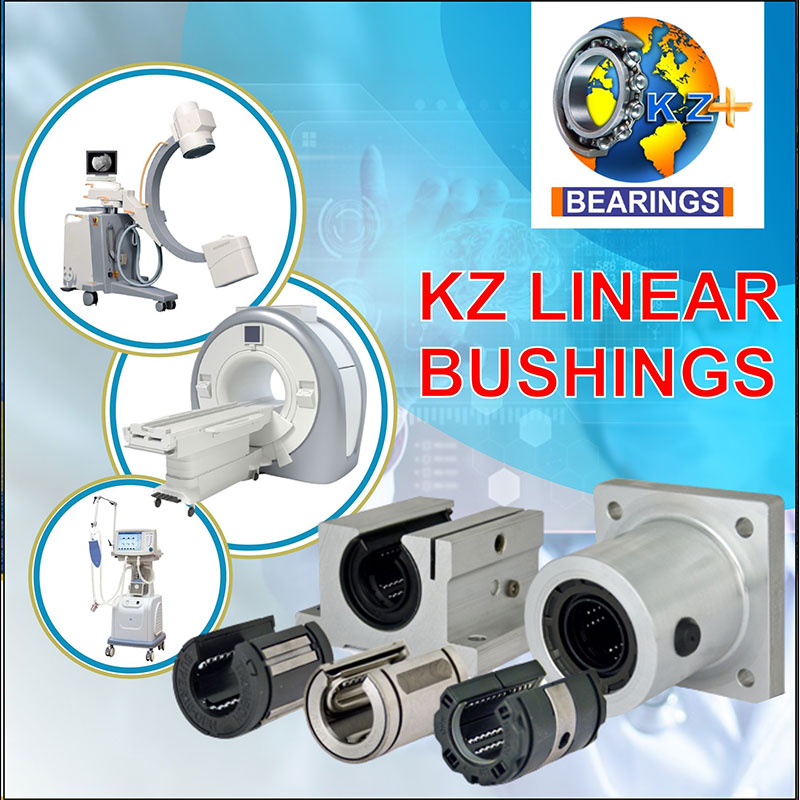 Ball bearing
KZ linear motion is a powerful motion along a straight line, and can therefore be mentioned mathematically using only a local dimension.
There are two types: uniform linear motion with constant speed or zero acceleration; Non-uniform linear motion with variable speed or non-zero acceleration.
MATERIAL: Chrome Steel SAE52100/100Cr6/GCr15
KZ Bearings Range Linear motion system
Email - sales@kgbearing.com
KZ BEARING SERIES – LM, LME, LMB, LMF, LMH, LMG, LMS, LBE, LBD, LBB
MATERIALS : Stainless Steel 420 and 440, Ceramic Si3N4 and Zr02,
Quality: ABEC 1, ABEC3, ABEC5, ABEC7, ABEC9
APPLICATION AND INDUSTRY: AUTOMOTIVE INDUSTRY, CEMENT INDUSTRY, MINING SECTOR, PRODUCTION MACHINERIES, SUGER PROCESSING INDUSTRY TEXTILE INDUSTRY, AEROSPACE, BEVERAGE INDUSTRY, MEDICAL INDUSTRY,