Tapered roller bearings are rolling element bearings that can support axial loads as well as radial loads. These bearings are used in a variety of industrial applications.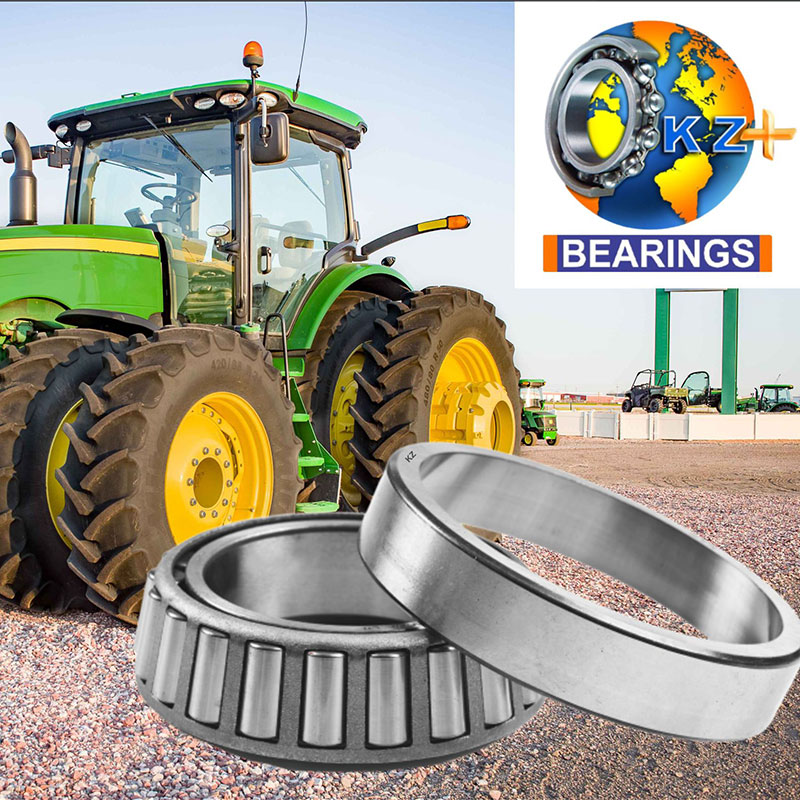 The higher the degree of angle, the greater the contact angle. The load capacity can be increased or decreased depending on the contact angle being increased or decreased. KZ Tapered roller bearings can withstand combined loads (axial and radial), bearings are used in back-to-back pairs so that axial forces can be supported equally in either direction. These bearings are commonly used for moderate speed, heavy duty applications where durability is required.
In addition, this design allows rolling movement without rollers moving the tracks of the outer and inner rings.
We have a wide range of KZ TRACTOR BEARINGS Which improve the function of machinery and increase the life of the machinery as well. KZ Brand Bearings are designed to perform silently in tough environments.
KZ BRAND BEARINGS Offer: We produce high quality tractor bearings, which improves the functionality of machinery and helps save energy.
*Heavy load capacity *High Reliability *Robustness
KZ BEARING INCH SERIES LL, L, LM, MH, H, HH, E
KZ BEARING METRIC SERIES 30200, 30300, 31300, 32000, 32200, 32300, 33000, 33100, 33200
MATERIALS : Chrome Steel SAE 52100 and Stainless Steel