KZ WATCH bearings are designed for precision instrumentation with low friction, low noise and low vibration.
KZ brand bearings are designed to provide long life and dimensional accuracy. The advantages of KZ WATCH BEARINGS include accuracy, weight, small size and long life durability.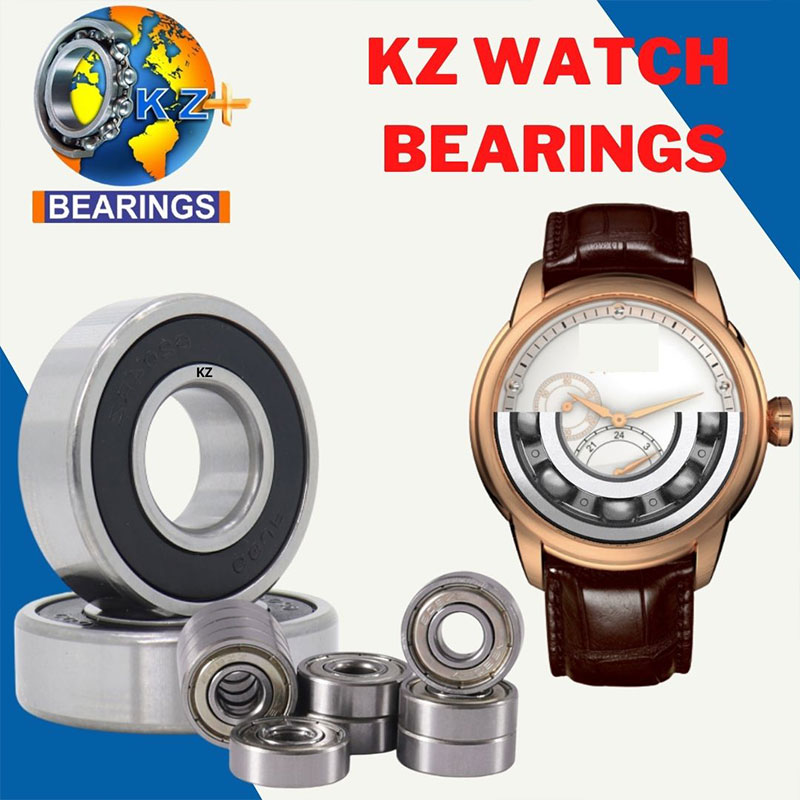 Today we are seeing technology growth, It's growing at a fantastic speed, and introduced us with new products in many fields including , office automotive, audio visual equipment, medical equipments and many others. The bizarre innovations put a challenge to bearing producers, The bizarre innovations put a challenge to bearing producers, there is skyrocketing demand to offer good bearings with higher performance, accuracy and reliability.
KZ Miniature ball bearings are sometimes referred to as instrument bearings or micro bearings that are very small mechanized components that include the outer ring, inner ring, balls, retainer, shield, small bearings with balls as their rolling elements. These small bearings have an outside diameter of less than (<9.525 mm) or are small bearings with an outside diameter less than or equal to ½" (= 12.7 mm) having a ration of outside diameter to inside diameter equal to or less than two.
These are available in inch and metric sizes, open or shielded and flanged or without flange. Miniature ball bearings are useful in a wide diversity of applications.
KZ Bearings Range 602, 623, 635, 617/2, 618/1, 619/1
SEALS/SHIELDS : OPEN, Z, ZZ, RS, 2RS
MATERIALS : Chrome Steel SAE 52100, Stainless Steel